KW Twins - U19 Champions at Elims
---
---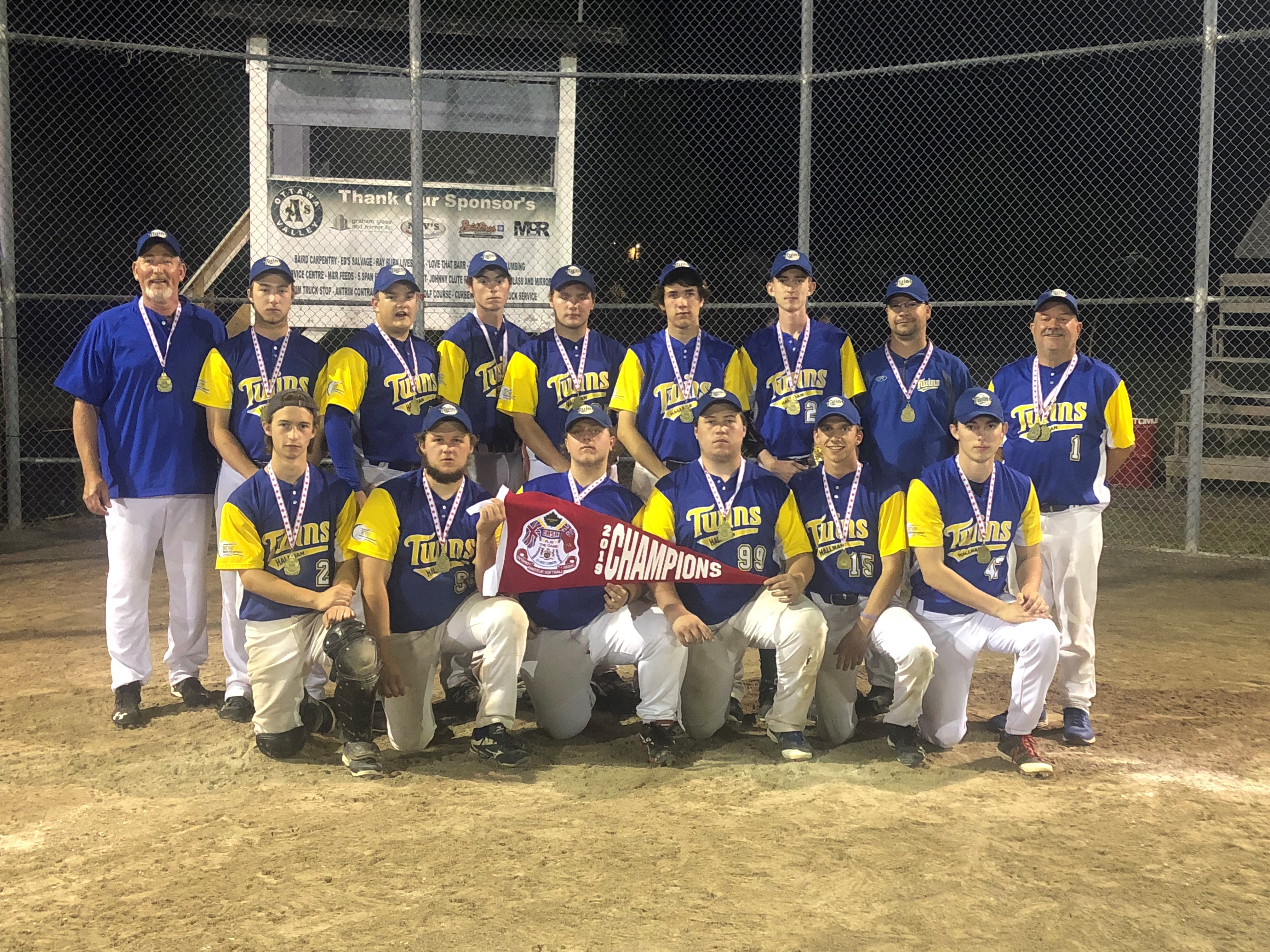 ---
U19 Eliminations Champions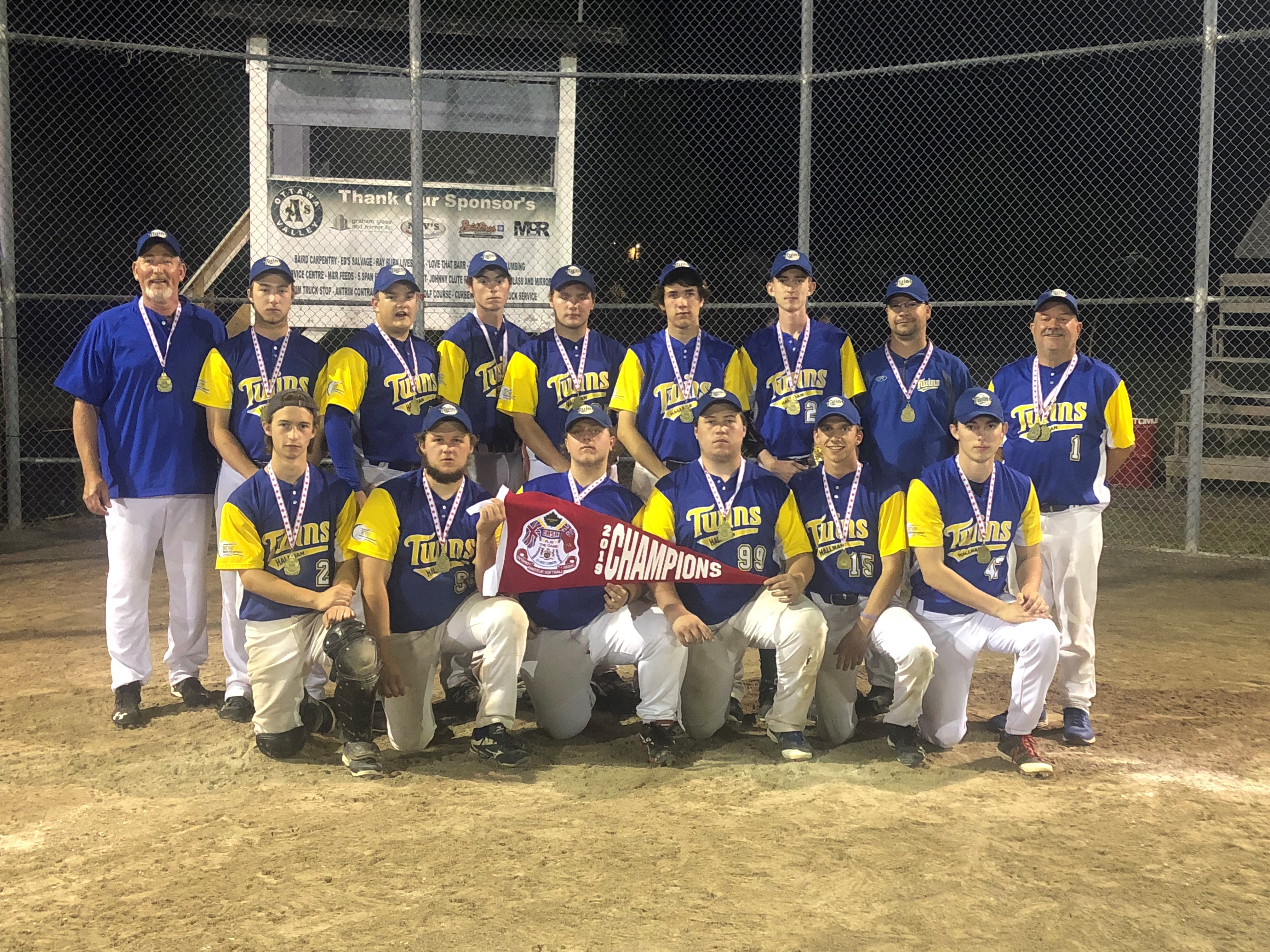 Congratulations to the K-W Twins on winning the U19 Eliminations this past weekend in Carp, ON. K-W played Twin Centre in game 1 winning in 8 innings 3-2. K-W then moved on to play Belmore in the second game and hung on to win that game 6-5. K-W then face defending National Champions Napanee in game 3 also by a score of 6-5. In the Championship game K-W would once again face Belmore and would come up big with a 13-6 win.
Kitchener's Connor Sloan was name Pitcher of the Tournament.
Special thanks to Carp for hosting this year's Tournament.